Top Tips for Parents
In this section you will find our top tips for using ClassDojo, including some frequently asked questions and a useful quick guide to using ClassDojo.
Here's our quick guide to help with the basics!
You click here to download a copy, or you can pick up a paper copy from the school entrance.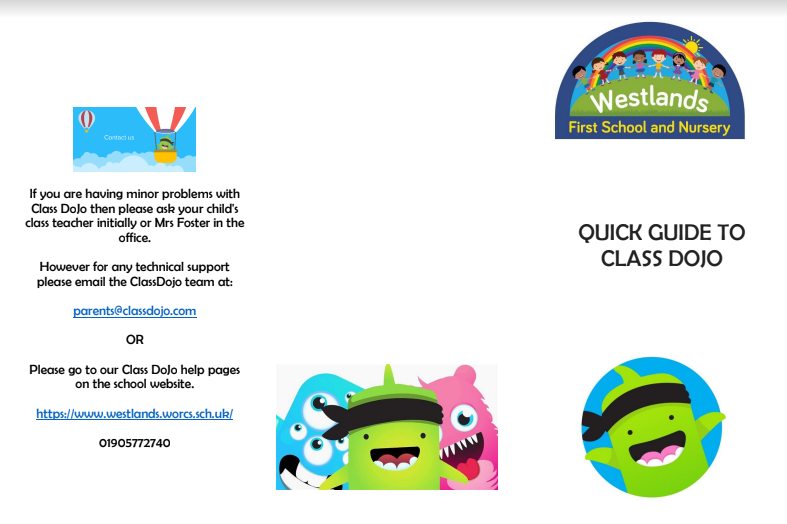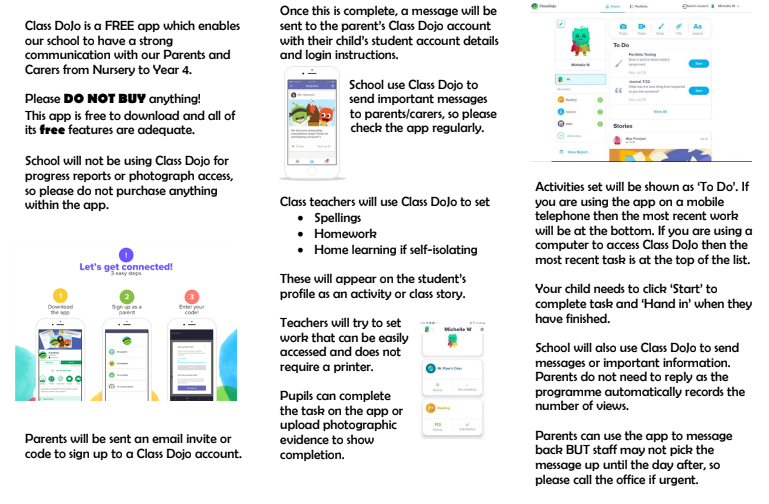 Our first top tip is that you DO NOT need to BUY anything! You will most likely be invited to, however, it is not necessary at all. This app is free to download and use and all of its free features are adequate. School will not be using Class Dojo for progress reports or photograph access, so please do not purchase anything within the app.
The Class Dojo website has a wealth of information and support available to help you get the most out of your Dojo app. You can use this link to take you to the Parents support page https://classdojo.zendesk.com/hc/en-us/categories/200185365-For-parents .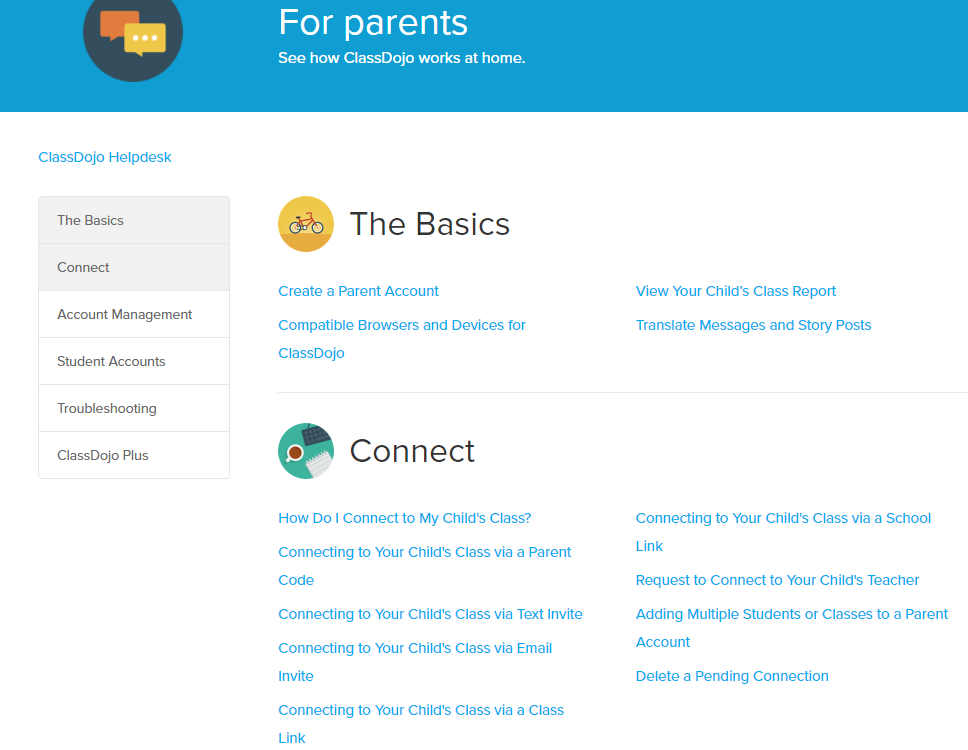 Each link e.g. 'Connecting to your child's class' once clicked, takes you to a guide which has explanations, visual guides or videos for: Web users (using on a tablet or other pc, ios (Apple) and Android (see below). Just click on the one that applies to you!

Go-to Guides for frequently asked questions!
How do I turn notifications on or off?
You can enable or disable notifications in your device settings
(Please note this is not in the ClassDojo app but in your device's app settings - select ClassDojo then see below).
iOS
Android
I keep having problems, who can help?
You can always ask your child's class teacher initially, however for any technical support you can email the ClassDojo team at parents@classdojo.com