COVID19 Information
UPDATES
We know that the current guidelines are due to be relaxed on the 19th July. However, as a school we have made the decision to carry on with our one way system, staggered start and finish times, social distancing and mask wearing for the last few days of school. Please can everyone continue to follow these rules so that we can finish the year as safely as possible. Thank you for your continued support.
Return to School In September 2021. We will be making every effort to get our Breakfast Club up and running during the first half-term back. This won't be available for the first few weeks but as soon as we can confirm our plans to re-open it we will update you.
TO REPORT ANY SUSPECTED OR CONFIRMED COVID 19 CASES PLEASE CALL THE SCHOOL IMMEDIATELY ON 01905 772740 AND PLEASE ALSO EMAIL THE SCHOOL AT:
Thank you for your support and understanding during this period.
Please click HERE for our latest Medical & Sickness Risk Assessment
Please click HERE for out latest Risk Assessment Appendix
--------------------------------------------------------------------------
Please click on the link to view the letter
Please click on the attached Open letter below sent to children and young people with SEND from
Vicky Ford MP Parliamentary Under-Secretary of State for Children and Families.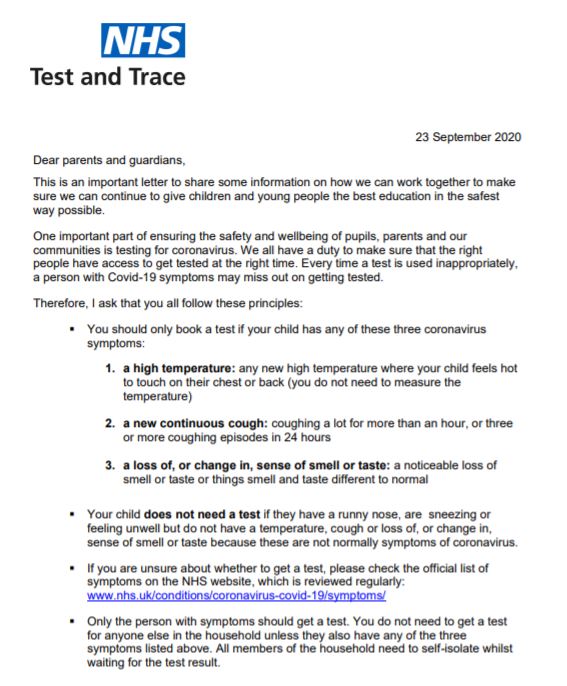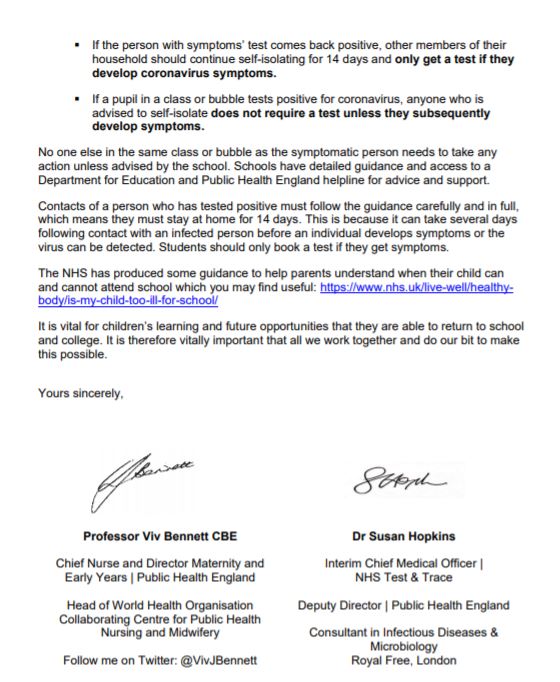 Here you will find all of the up-to-date information relating to COVID19
We understand that you may have many questions regarding our schools full re-opening and we will endeavour to provide you with as much information, here on our website, as possible.
Please look through the information below, however, if you do have any questions please do not hesitate to email the school, your child's teacher or message us through our new Facebook page.
Please click HERE to read our latest risk assessment
If your child is, or has been, unwell, please see the guidance below.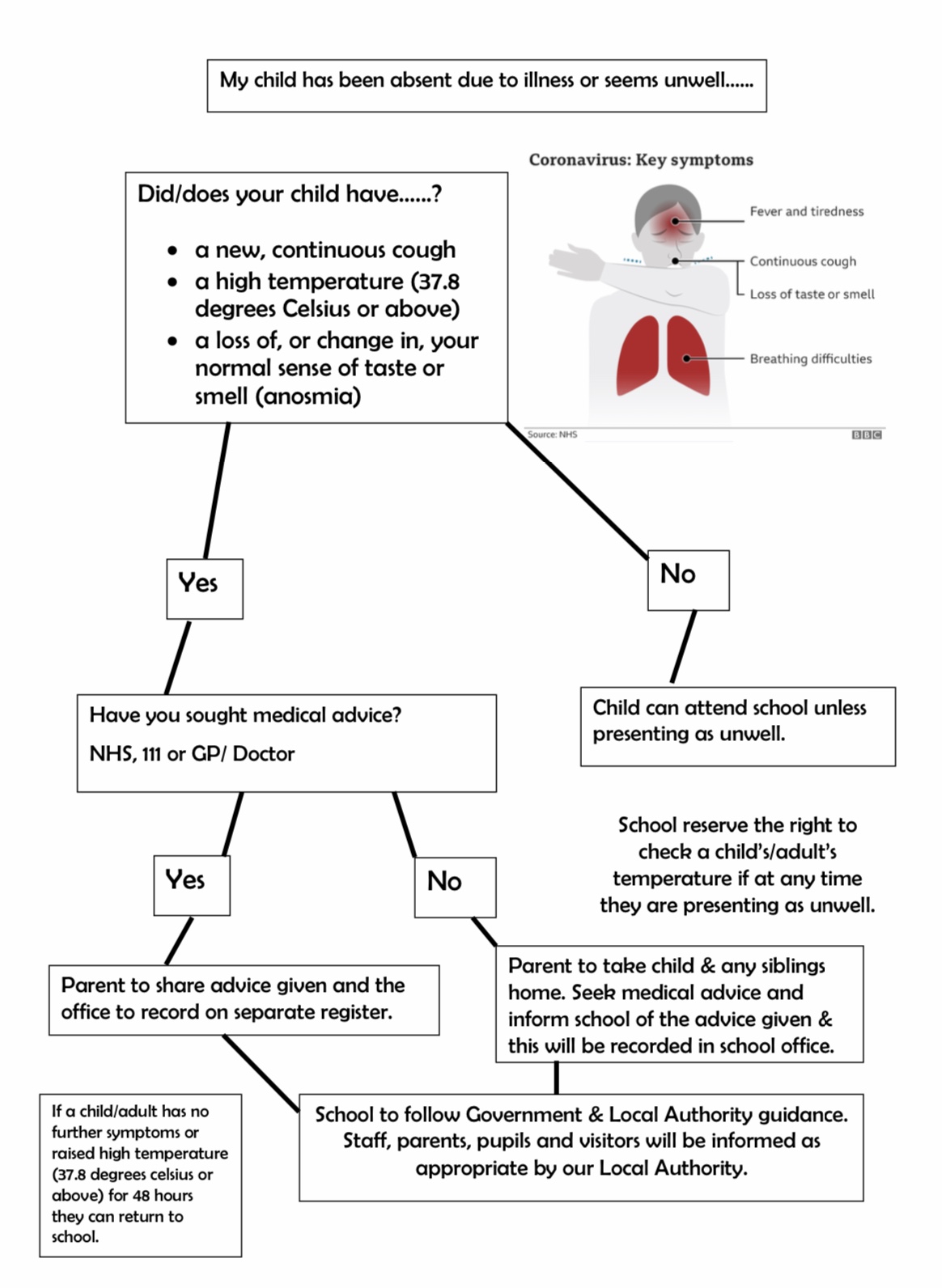 We are aware that the current situation regarding the Coronvirus is one of uncertainty.
Therefore, we are working hard to ensure that school is the safest environment possible for all of our children and staff. We also know how important it is that the transition back to school is as smooth as possible and we want to reassure you that the children's safety and wellbeing is at the forefront.
All Government guidelines are being carefully reviewed as an ongoing process, so please check below for any future updates.
In the meantime, the best way to help prepare your child for their return is to reassure them that we will look after them and to continue practising good hand washing and hygiene.